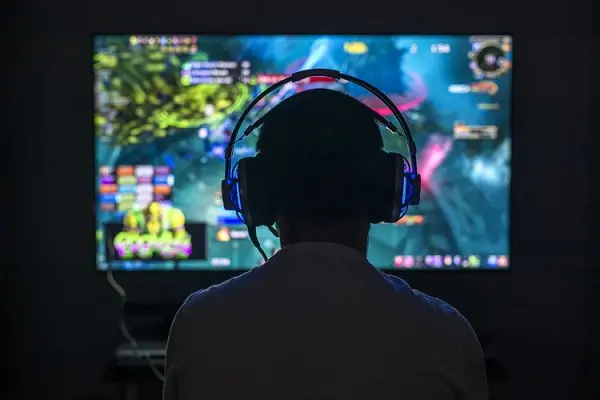 Foto: Kompas
Teknologi.id - Pada bulan Maret 2021, sejumlah platform distribusi serta publisher menyediakan beragam game gratis kepada para gamer.
Salah satu di antaranya adalah Sony. Dalam rangka mendukung social distancing selama pandemi Covid-19, Sony menggratiskan 11 game untuk konsol PlayStation 4 (PS4) dan PS5 lewat program "Play at Home".
Beberapa di antaranya merupakan game populer, seperti Subnautica, Ratchet & Clank, hingga Horizon Zero Dawn.
Semua game gratis ini bisa diunduh pemilik PS4 dan PS5 tanpa perlu berlangganan PS Plus. Senada dengan Sony, platform distribusi GOG juga menawarkan game gratis.
GOG tengah mengadakan program bertajuk "Stay At Home". Lewat inisiasi ini, GOG menawarkan deretan game PC gratis untuk mendukung masyarakat betah berada di dalam rumah.
Selain Sony dan GOG, publisher Shin Nihon Kikaku (SNK) Interactive juga ikut menggratiskan 22 judul game besutannya hingga 31 Maret mendatang lewat layanan Amazon Prime (PC).
Dua platform distribusi game yaitu Steam dan Microsoft, juga ikut menawarkan sejumlah game PC gratis tanpa harus berlangganan layanan premium seperti Xbox Live Gold atau Twitch Prime.
Selengkapnya, berikut merupakan daftar game PC dan konsol gratis edisi bulan Maret 2021 dihimpun KompasTekno dari PC Magazine, Rabu 24 Maret 2021.
Epic Store
The Fall [PC] – hingga 25 Maret
Creature in the Well [PC] – hingga 25 Maret
Sludge Life [PC] – hingga 28 Maret
Rocket League [PC]
GOG "Stay At Home"
Akalabeth: World of Doom [PC]
Ascendant [PC]
Beneath a Steel Sky [PC]
Bio Menace [PC]
Cayne [PC]
Delores: A Thimbleweed Park Mini-Adventure [PC]
Doomdark's Revenge [PC]
Eschalon: Book I [PC]
Flight of the Amazon Queen [PC]
Jill of the Jungle: The Complete Trilogy [PC]
The Lords of Midnight [PC]
Lure of the Temptress [PC]
Postal: Classic and Uncut [PC]
Sang-Froid: Tales of Werewolves [PC]
Shadow Warrior Classic Complete [PC]
Stargunner [PC]
Sunrider: Mask of Arcadius [PC]
Teenagent [PC]
Treasure Adventure Game [PC]
Tyrian 2000 [PC]
Ultima 4: Quest of the Avatar [PC]
Ultima World of Adventure 2: Martian Dreams [PC]
Worlds of Ultima: The Savage Empire [PC]
War Wind [PC]
Children of Morta [PC]
The Witcher: Enhanced Edition [PC]
Microsoft Game Store
Crackdown [PC]
Crackdown 2 [PC]
Farming Simulator 14 [PC]
Farming Simulator 16 [PC]
Phantom Dust [PC, Xbox One]
Too Human [Xbox One]
Sony "Play At Home"
Ratchet & Clank [PS4,PS5] – hingga 31 Maret
Abzû [PS4] – 25 Maret sampai 22 April
Enter the Gungeon [PS4] – 25 Maret sampai 22 April
Rez Infinite [PS4] – 25 Maret sampai 22 April
Subnautica [PS4] – 25 Maret sampai 22 April
The Witness [PS4] – 25 Maret sampai 22 April
Astro Bot Rescue Mission [VR] – 25 Maret sampai 22 April
Moss [VR] – 25 Maret sampai 22 April
Thumper [VR] – 25 Maret sampai 22 April
Paper Beast [VR] – 25 Maret sampai 22 April
Horizon Zero Dawn Complete Edition [PS4] – 19 April sampai 14 Mei
Twitch Prime Gaming
The Academy First Riddle [PC] – hingga 19 Maret
Sine Mora Ex [PC] – hingga 26 Maret
Swimsanity! Couch Party Edition [PC] – hingga 26 Maret
Blasphemous [PC] hingga – 1 April
Bomber Crew Deluxe [PC] – hingga 1 April
Boomerang Fu [PC] – hingga 1 April
SkyDrift [PC] – hingga 1 April
Tengami [PC] – hingga 1 April
Optica [PC] – hingga 6 April
SNK (di Amazon Prime, hingga 31 Maret)
Art of Fighting 2 [PC]
Baseball Stars 2 [PC]
Blazing Star [PC]
Fatal Fury Special [PC]
Garou: Mark of the Wolves [PC]
Ironclad [PC]
The King of Fighters 97 Global Match [PC]
The King of Fighters '98 Ultimate Match Final Edition [PC]
The King of Fighters 2000 [PC]
The King of Fighters 2002 [PC]
The King of Fighters 2002 Unlimited Match [PC]
King of the Monsters [PC]
The Last Blade 2 [PC]
Metal Slug 2 [PC]
Metal Slug 3 [PC]
Pulstar [PC]
Samurai Shodown II [PC]
Samurai Shodown V Special [PC]
Sengoku 3 [PC]
Shock Troopers [PC]
Shock Troopers 2nd Squad [PC]
SNK 40th Anniversary Collection [PC]
Steam
Nights Into Dreams [PC]
Company of Heroes 2: Southern Front (DLC) [PC]
Crusader King II [PC]
Endless Space Collection [PC]
Total War: Shogun 2 - Battle of Kawagoe [PC]
PlayStation Plus
Destruction AllStars [PS5] – hingga 5 April
Batman: Arkham Knight [PS4] – hingga 5 April
Maquette [PS5] – hingga 5 April
Farpoint [VR] – hingga 5 April
Remnant: From the Ashes [PS4] – hingga 5 April
Battlefield 1[PS5]
Bloodborne [PS5]
Call of Duty: Black Ops III – Zombies Chronicles Edition [PS5]
Crash Bandicoot N. Sane Trilogy [PS5]
Days Gone [PS5]
Detroit: Become Human [PS5]
Fallout 4 [PS5]
Final Fantasy XV Royal Edition [PS5]
God of War [PS5]
Infamous Second Son [PS5]
Monster Hunter: World [PS5]
Mortal Kombat X [PS5]
Persona 5 [PS5]
Ratchet and Clank [PS5]
Resident Evil 7 biohazard [PS5]
The Last Guardian [PS5]
The Last of Us Remastered [PS5]
Until Dawn [PS5]
Uncharted 4: A Thief's End [PS5]
Xbox Live Gold Games
Warface: Breakout [Xbox One, Xbox Series X] – hingga 31 Maret
Port Royale [Xbox One, Xbox Series X] – 3 hingga 31 Maret
VALA: Vicious Attack Llama Apocalypse [Xbox One, Xbox Series X] – hingga 15 April
(fpk)