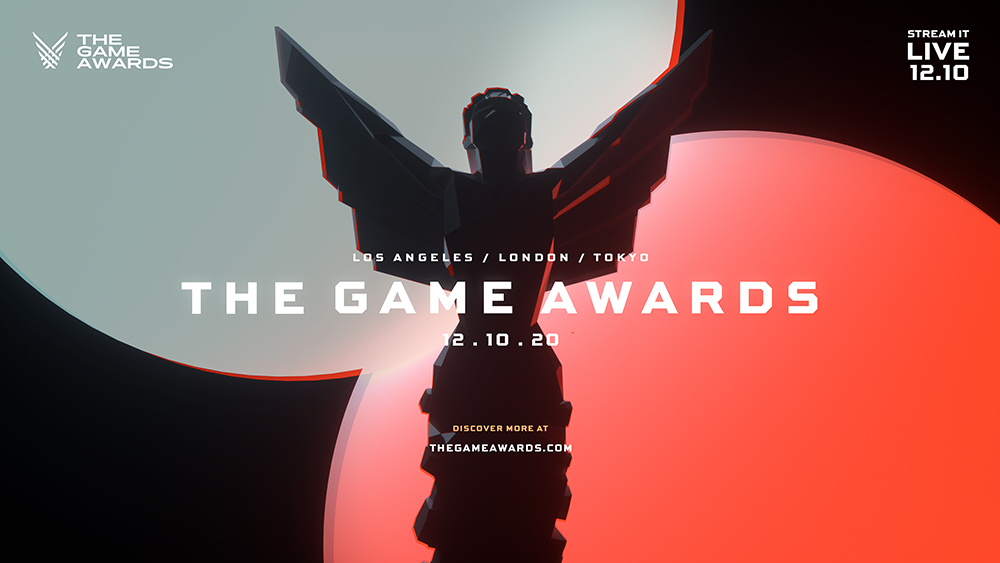 Foto: The Game Awards
Teknologi.id - The Game Awards akhirnya selesai diselenggarakan. Ada banyak trailer yang ditampilkan dalam acara penghargaan tersebut dan ada 30 kategori penghargaan yang berbeda yang sudah diberikan.
Hadiah utama adalah tentu saja Game of the Year yang diperebutkan oleh beberapa game hebat. Nominasi untuk penghargaan kategori ini adalah Animal Crossing: New Horizons, Doom Eternal, Final Fantasy VII Remake, Ghost of Tsushima, Hades, dan The Last of Us Part II.
Lalu, siapa pemenangnya dan bagaimana dengan kategori lainnya? Berikut Teknologi.id rangkum seluruh nominasi dan pemenang dari acara penghargaan The Game Awards 2020 bagian I. Nominasi dan pemenang bagian II dan bagian III-nya bisa kamu cek di sini dan di sini.
Baca juga: Kurang Puas dengan Cyberpunk 2077, Gamers ini Minta Refund
1. Game of the Year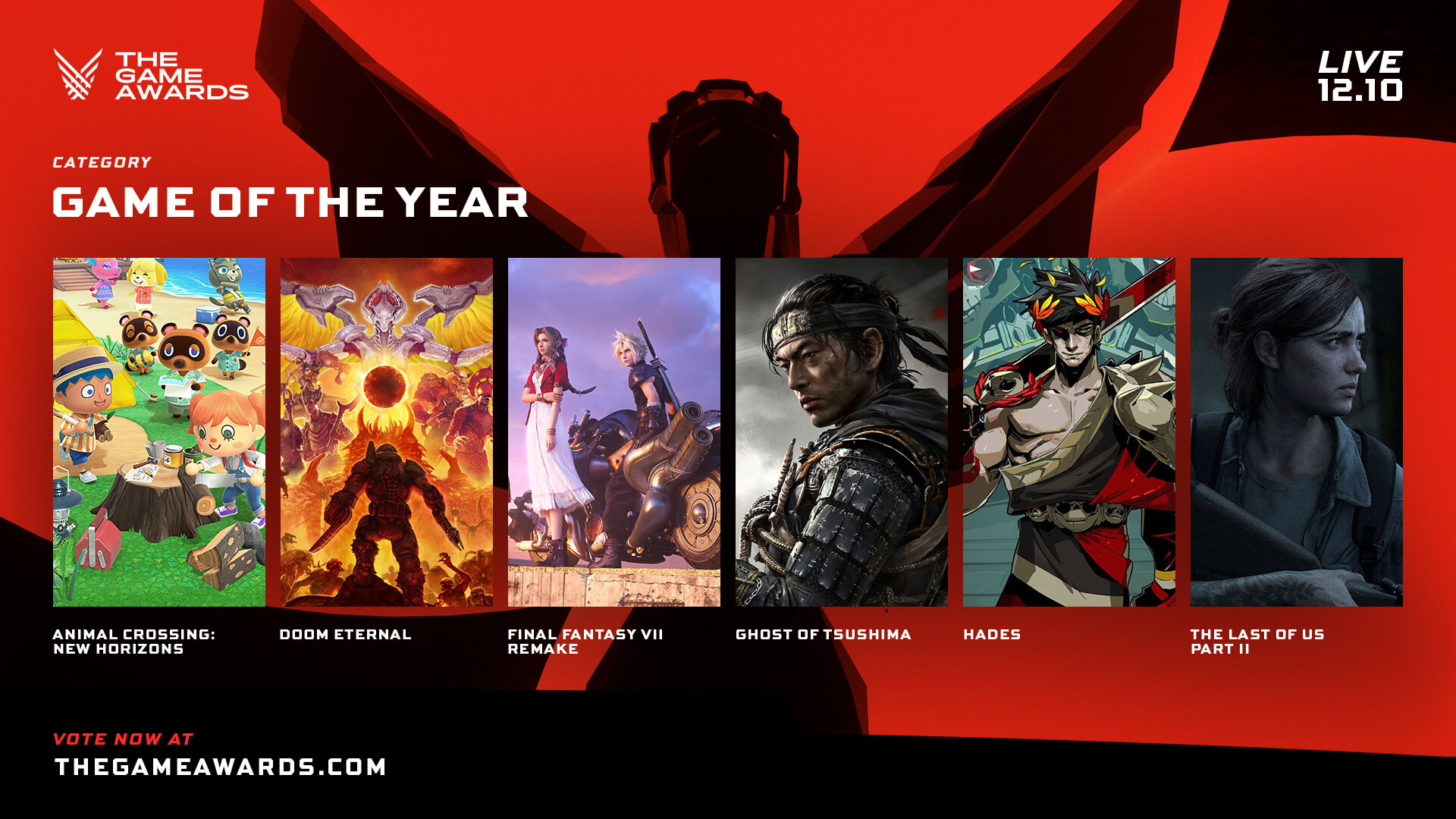 Foto: The Game Awards
Animal Crossing: New Horizons
Doom Eternal
Final Fantasy VII Remake
Ghost of Tsushima
Hades
The Last of Us Part II (Pemenang)
2. Arahan Game Terbaik
Foto: The Game Awards
Final Fantasy VII Remake
Ghost of Tsushima
Hades
Half-Life: Alyx
The Last of Us Part II (Pemenang)
3. Narasi Terbaik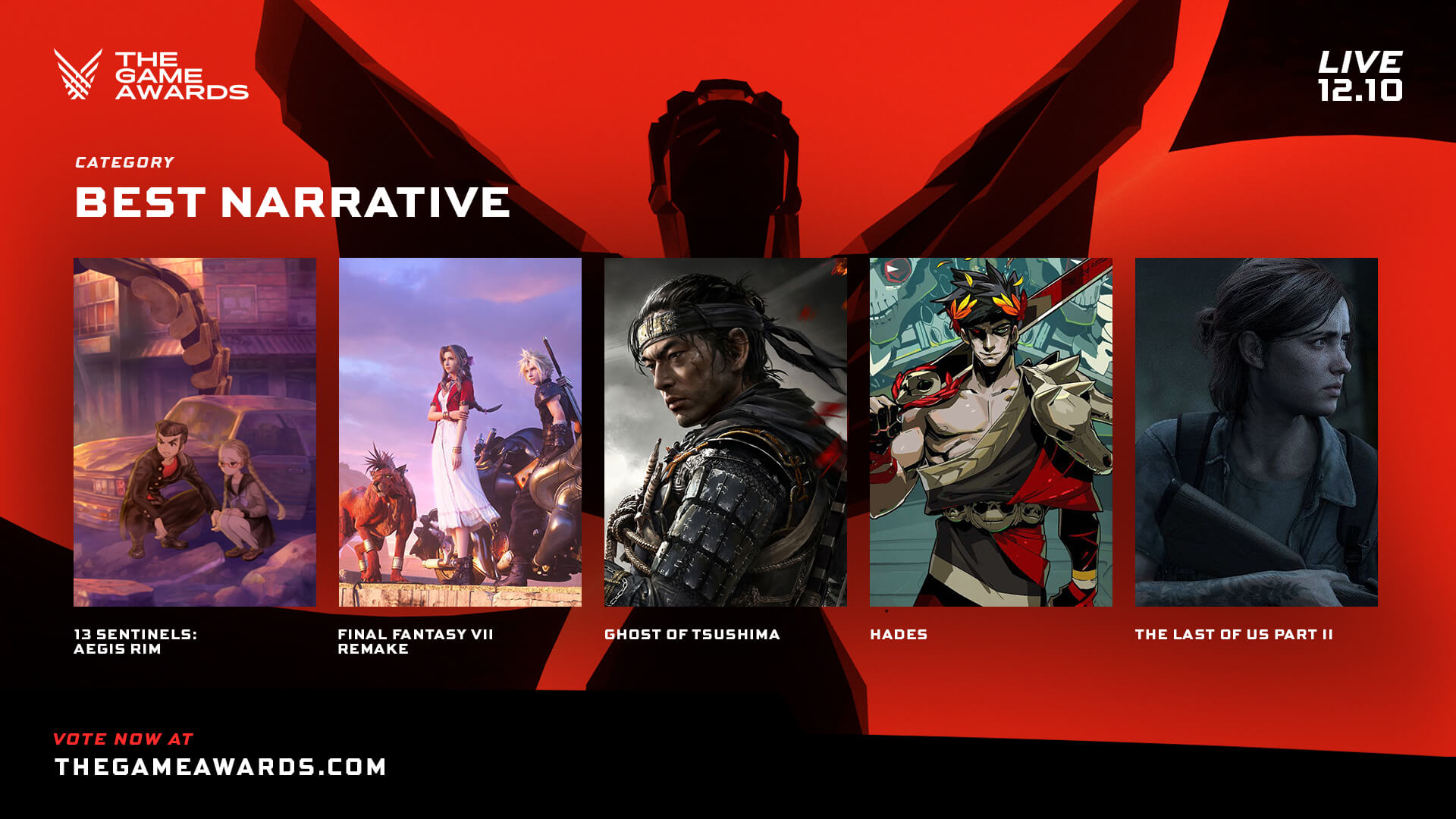 Foto: The Game Awards
13 Sentinels: Aegis Rim
Final Fantasy VII Remake
Ghost of Tsushima
Hades
The Last of Us Part II (Pemenang)
4. Arahan Seni Terbaik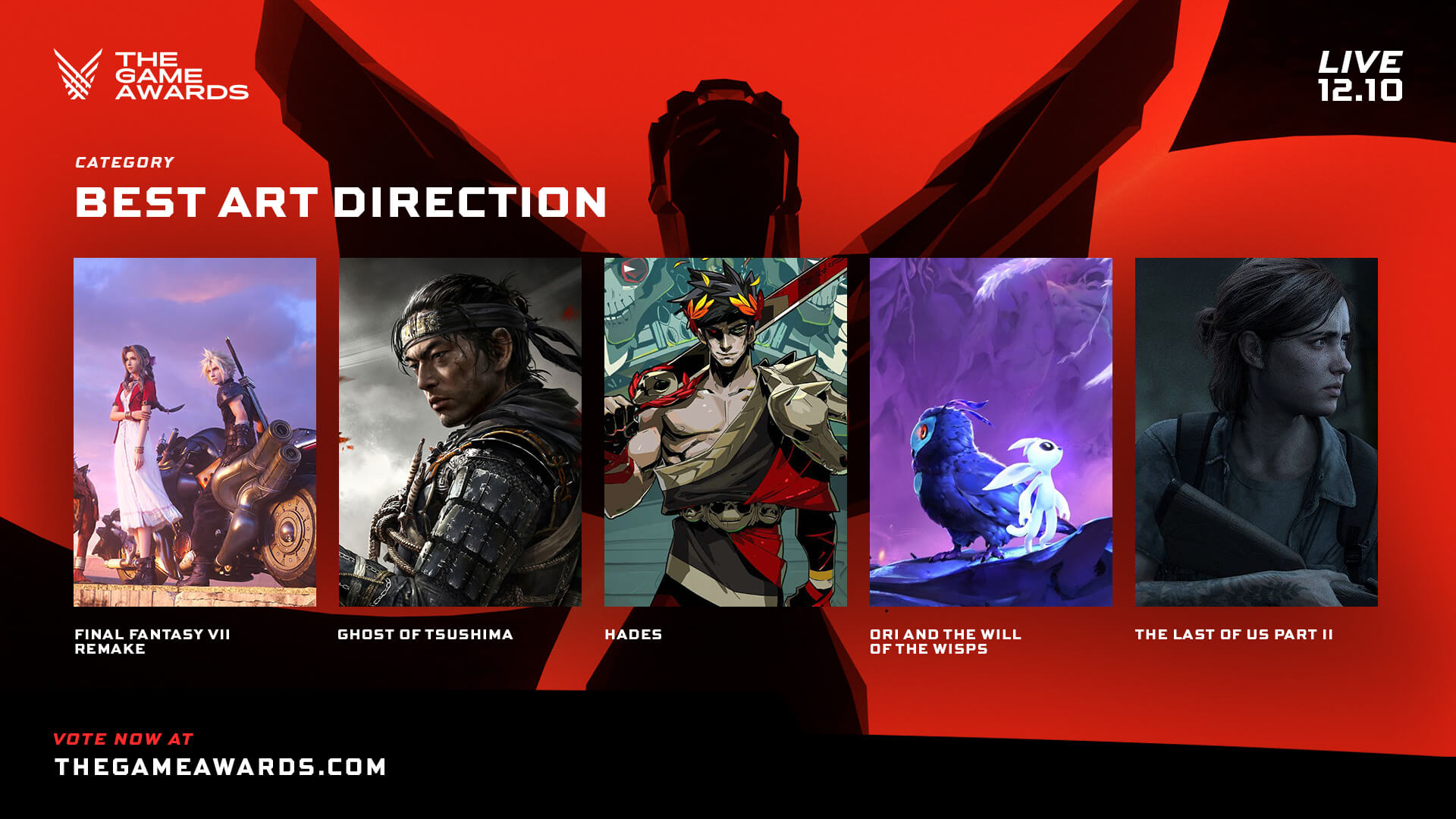 Foto: The Game Awards
Final Fantasy VII Remake
Ghost of Tsushima (Pemenang)
Hades
Ori and the Will of the Wisps
The Last of Us Part II
5. Skoring dan Musik Terbaik
Foto: The Game Awards
Doom Eternal
Final Fantasy VII Remake (Pemenang)
Hades
Ori and the Will of the Wisps
The Last of Us Part II
Baca juga: Tangan Bionik dari Karakter Keanu Reeves di Cyberpunk Dibuat
6. Desain Audio Terbaik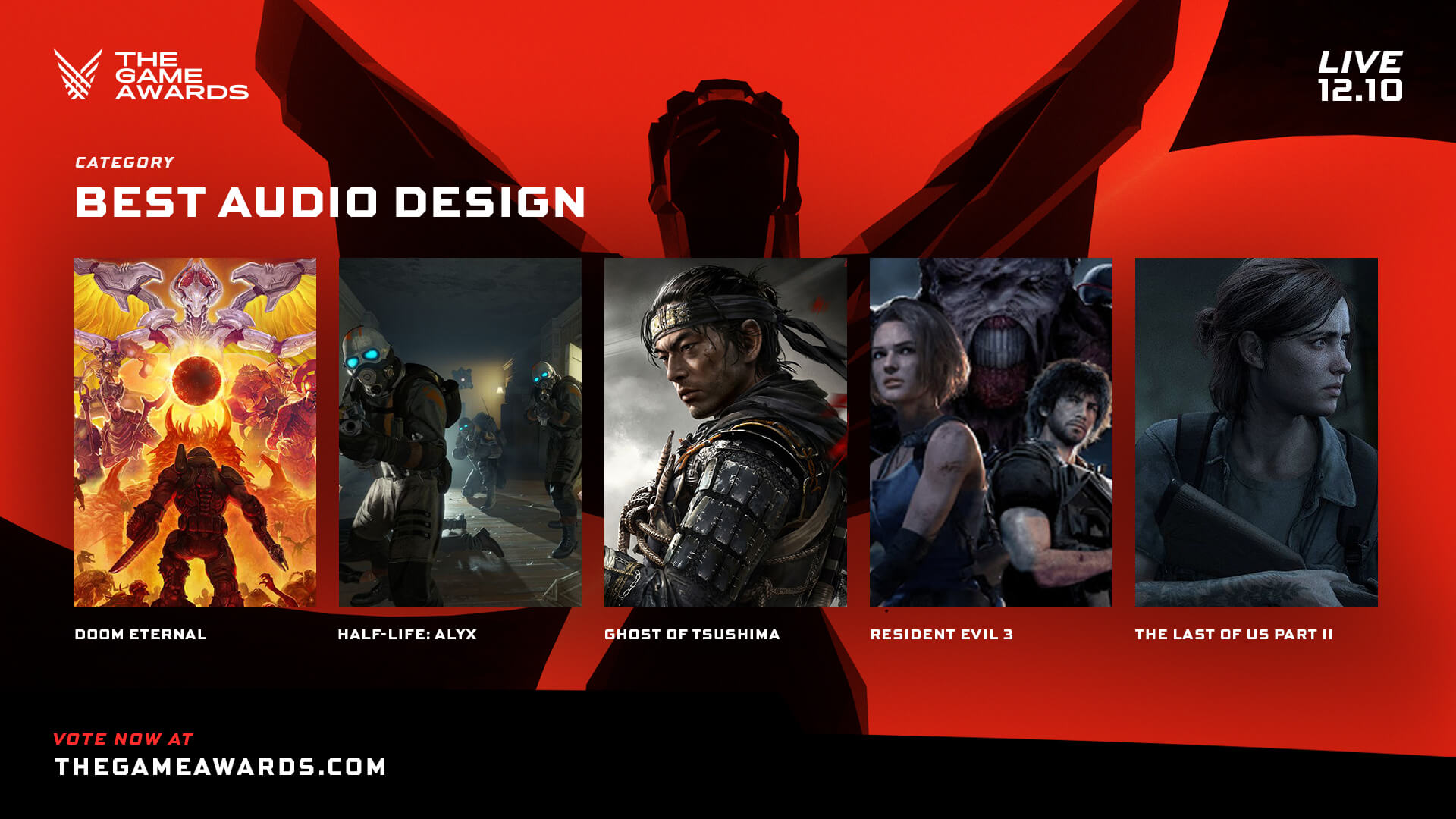 Foto: The Game Awards
Doom Eternal
Half-Life: Alyx
Ghost of Tsushima
Resident Evil 3
The Last of Us Part II (Pemenang)
7. Performa terbaik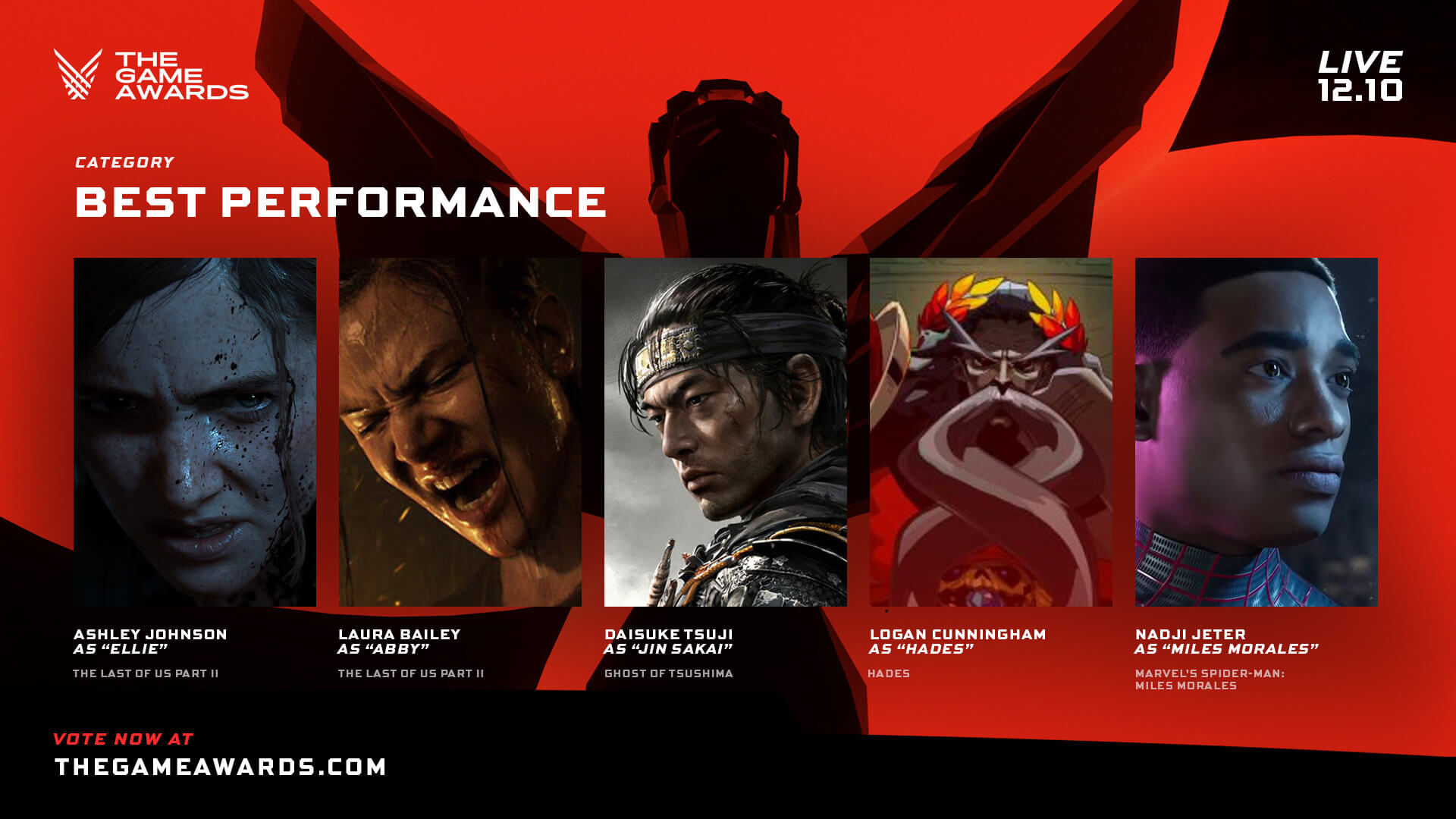 Foto: The Game Awards
Ashley Johnson sebagai Ellie (The Last of Us Part II)
Laura Bailey sebagai Abby (The Last of Us Part II) (Pemenang)
Daisuke Tsuji sebagai Jin Sakai (Ghost of Tsushima)
Logan Cunningham sebagai Hades (Hades)
Nadji Jeter sebagai Miles Morales (Marvel's Spider-Man: Miles Morales)
8. Game dengan Dampak Terbaik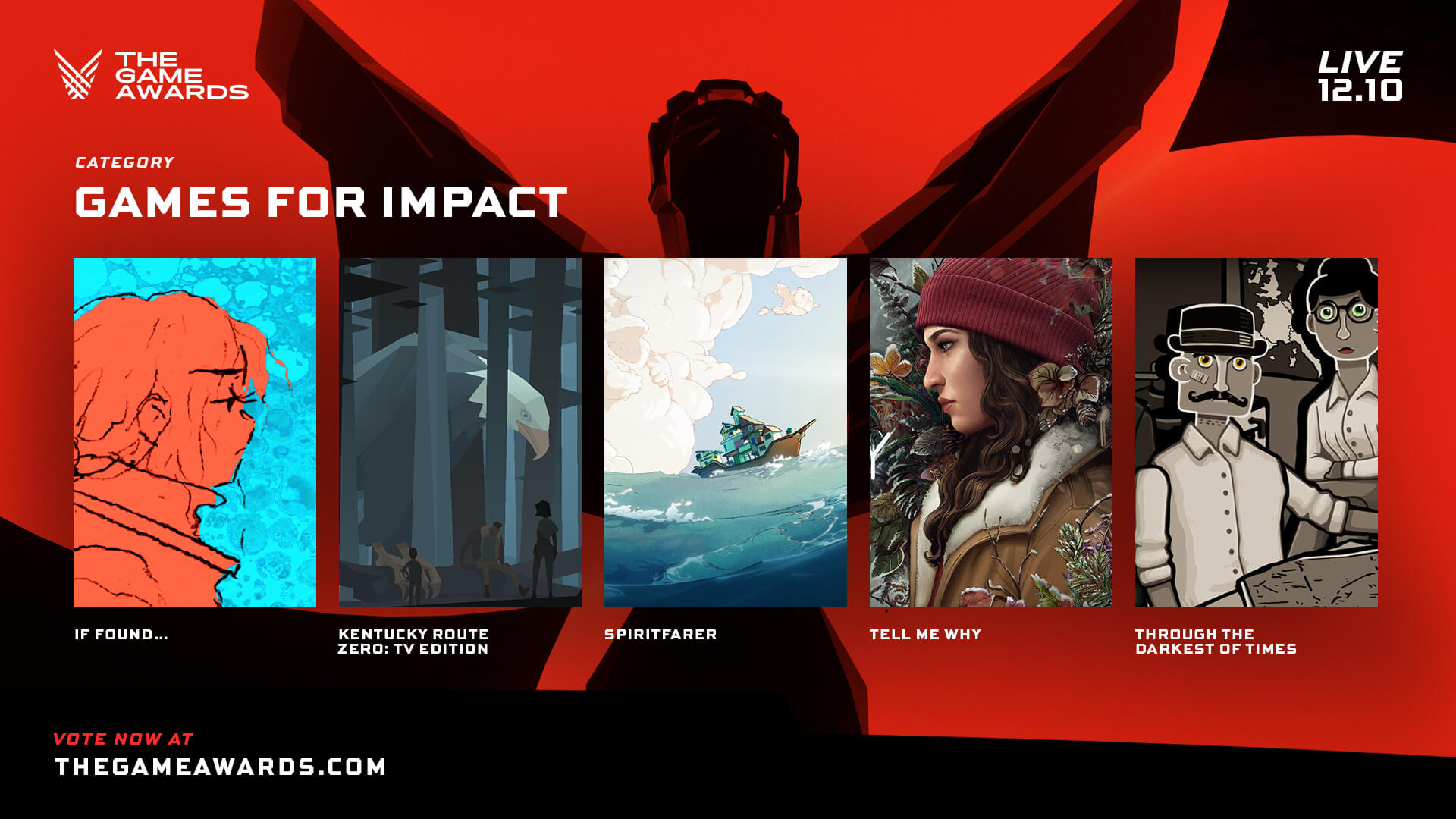 Foto: The Game Awards
If Found...
Kentucky Route Zero: TV Edition
Spiritfarer
Tell Me Why (Pemenang)
Through the Darkest of Times
9. Game On-Going Terbaik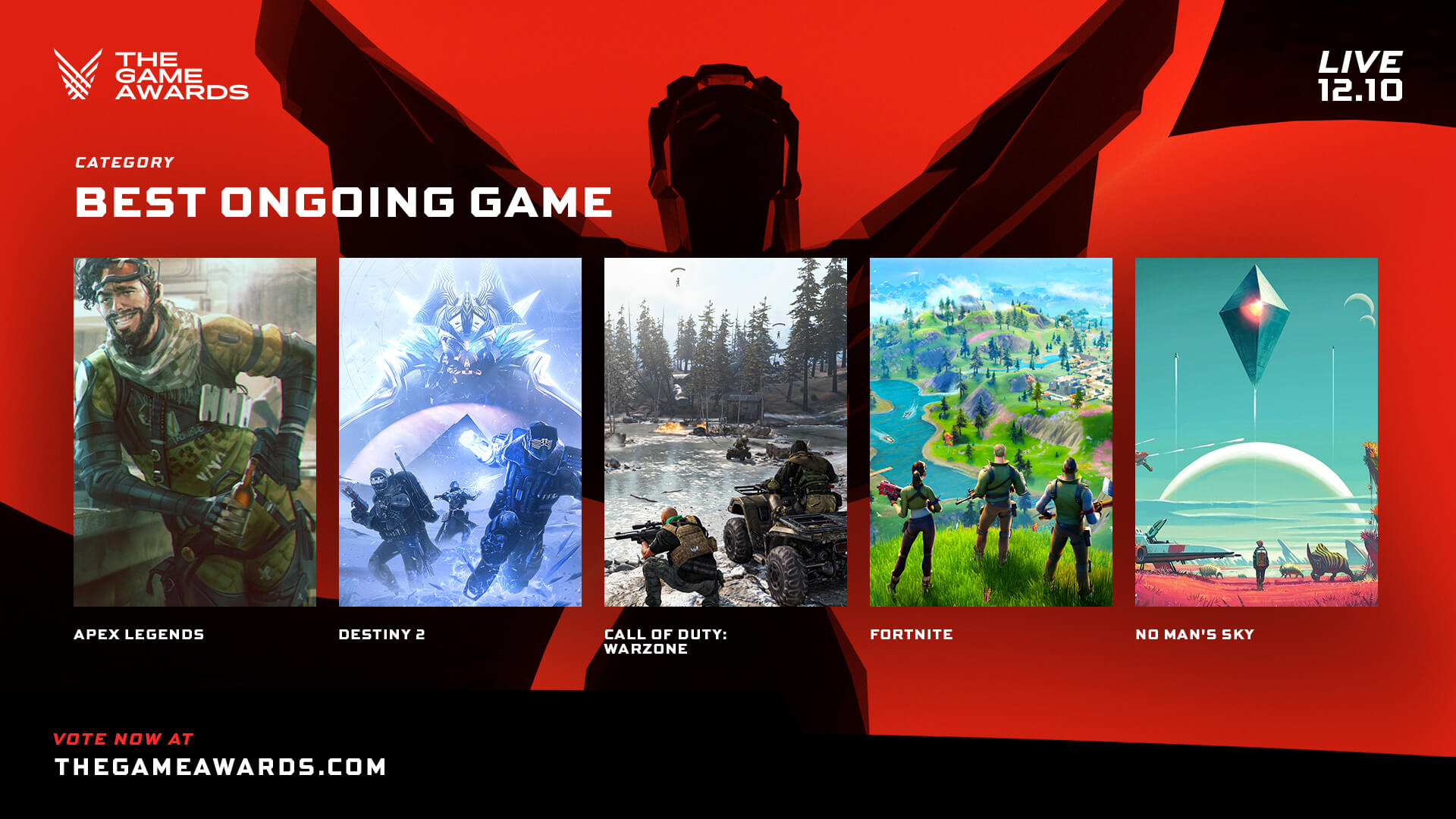 Foto: The Game Awards
Apex Legends
Call of Duty: Warzone
Destiny 2
Fortnite
No Man's Sky (Pemenang)
10. Game Indie terbaik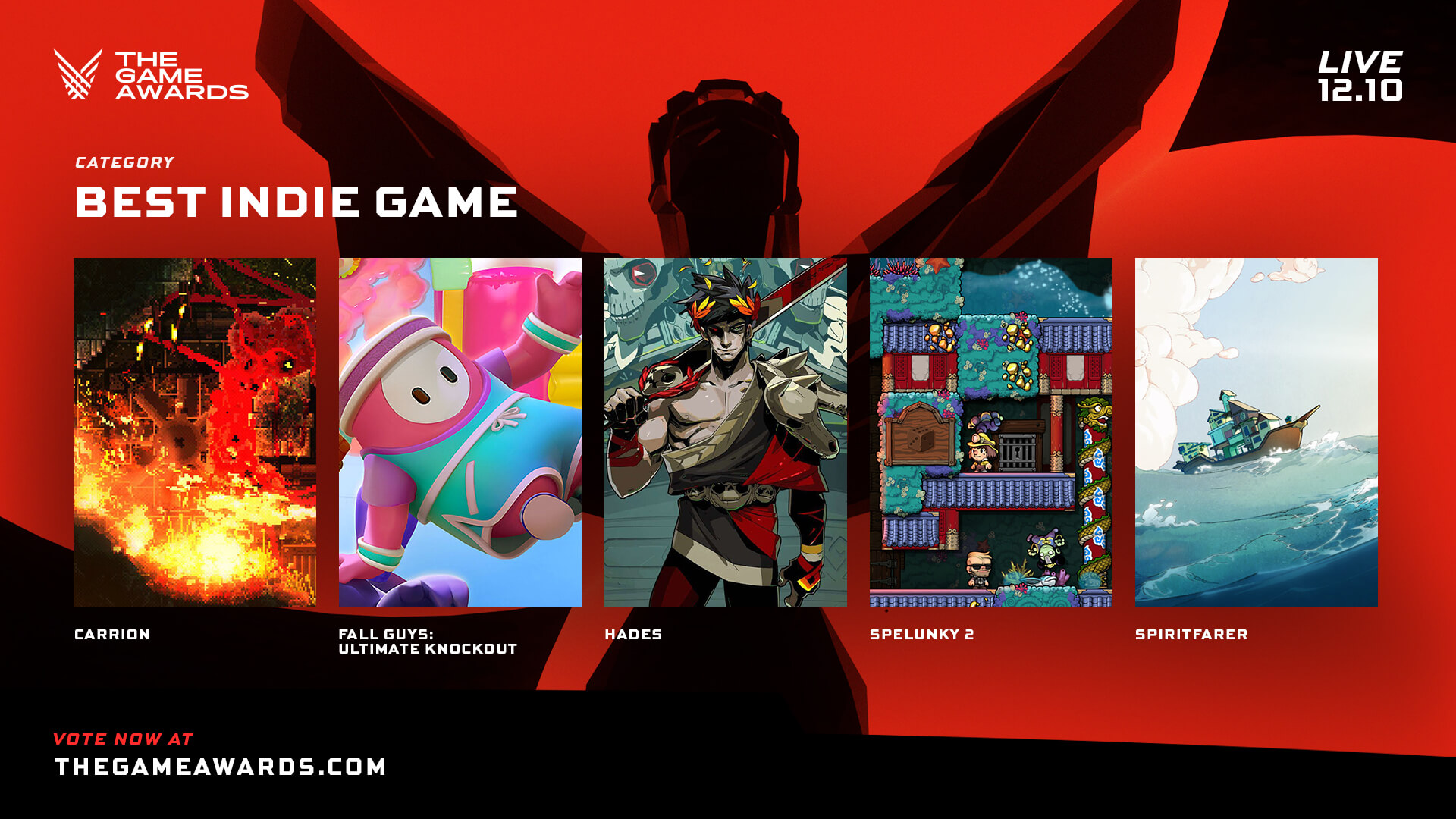 Foto: The Game Awards
Carrion
Fall Guys: Ultimate Knockout
Hades (Pemenang)
Spelunky 2
Spiritfarer
(im)