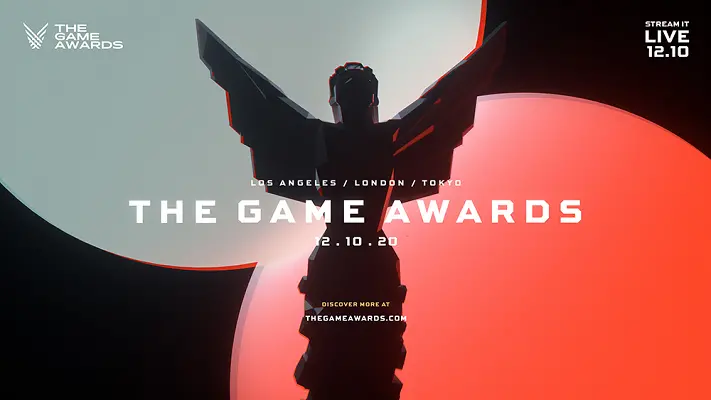 Foto: The Game Awards
Teknologi.id - The Game Awards akhirnya selesai diselenggarakan. Ada banyak trailer yang ditampilkan dalam acara penghargaan tersebut dan ada 30 kategori penghargaan yang berbeda yang sudah diberikan.
Lalu, siapa pemenangnya dan bagaimana dengan kategori lainnya? Berikut Teknologi.id rangkum seluruh nominasi dan pemenang dari acara penghargaan The Game Awards 2020 bagian III. Nominasi dan pemenang bagian I dan bagian II bisa kamu cek di sini dan di sini.
21. Game Olahraga/Balap Terbaik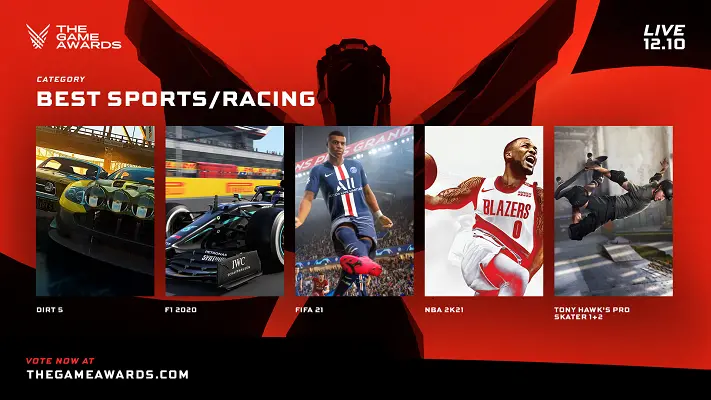 Foto: The Game Awards
Dirt 5
F1 2020
FIFA 21
NBA 2K21
Tony Hawk's Pro Skater 1+2 (Pemenang)
22. Multiplayer Terbaik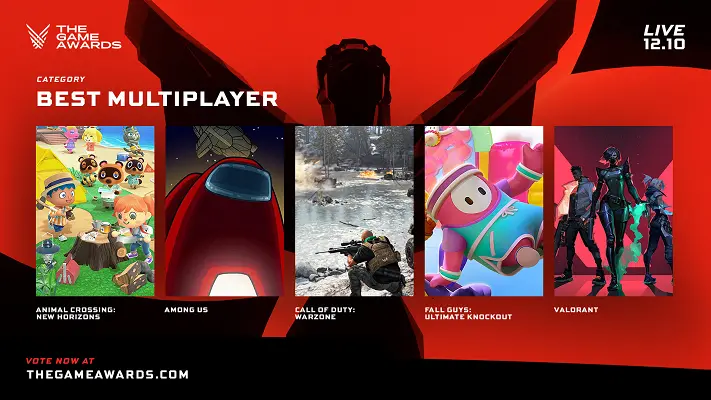 Foto: The Game Awards
Among Us (Pemenang)
Animal Crossing: New Horizons
Call of Duty: Warzone
Fall Guys: Ultimate Knockout
Valorant
23. Content Creator of the Year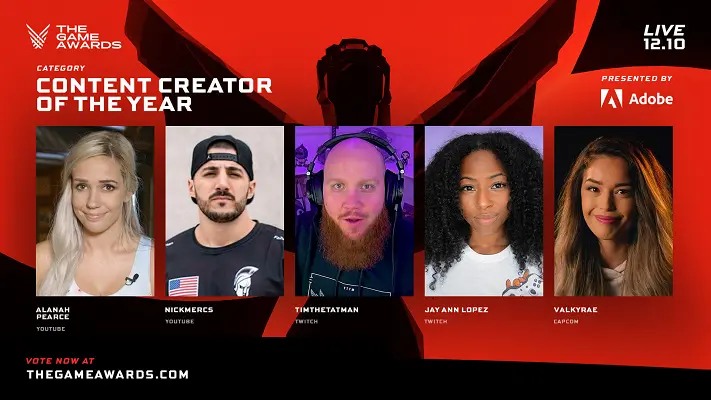 Foto: The Game Awards
Alanah Pearce
Jay Ann Lopez
Nickmercs
TimTheTatMan
Valkyrae (Pemenang)
24. Game Debut Terbaik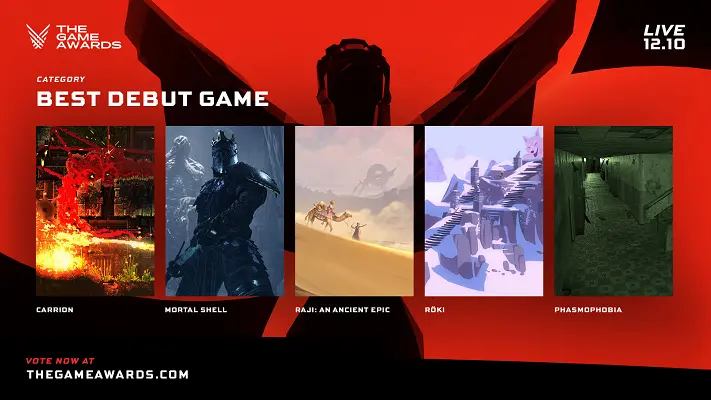 Foto: The Game Awards
Carrion
Mortal Shell
Raji: An Ancient Epic
Roki
Phasmophobia (Pemenang)
25. Atlet Esport Terbaik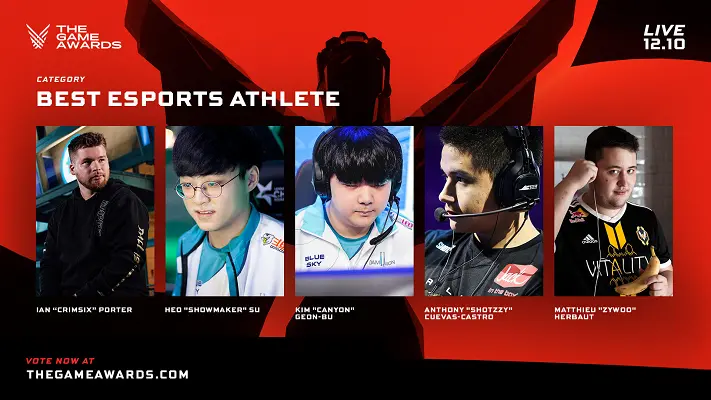 Foto: The Game Awards
Ian "Crimsix" Porter (Call of Duty)
Heo "Showmaker" Su (League of Legends) (Pemenang)
Kim "Canyon" Geon-Bu (League of Legends)
Anthony "Shotzzy" Cuevas-Castro (Call of Duty)
Matthieu "Zywoo" Herbaut (CS:GO)
26. Pelatih Esport Terbaik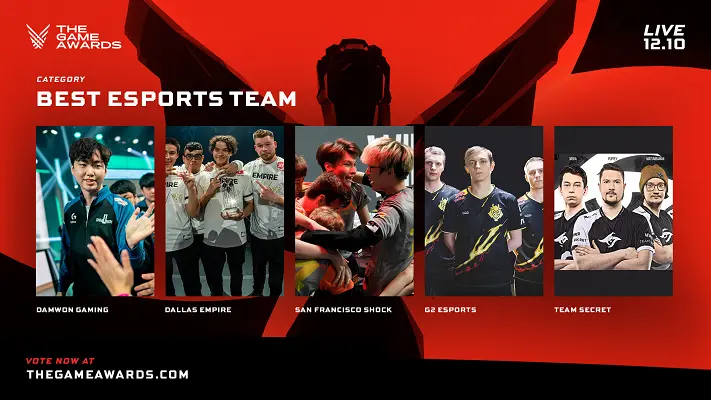 Foto: The Game Awards
Danny "Zonic" Sorensen (CS:GO) (Pemenang)
Dae-Hee "Crusty" Park (Overwatch League)
Fabian "Grabbz" Lohmann (League of Legends)
Lee "Zefa" Jae-Min (League of Legends)
Raymond "Rambo" Lussier (Call of Duty)
27. Peristiwa Esports terbaik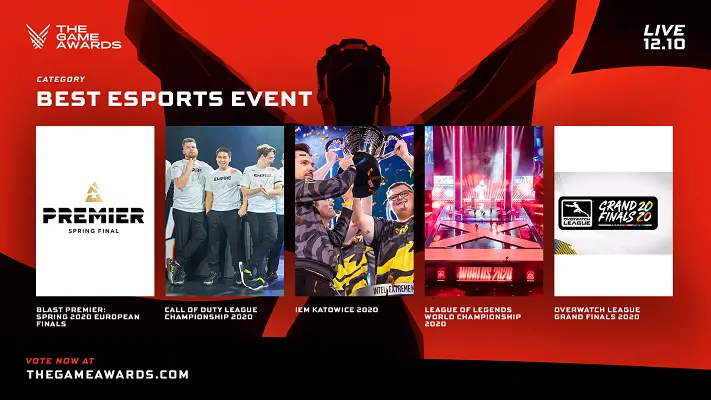 Foto: The Game Awards
Blast Premier: Final Eropa Musim Semi 2020 (CS:GO)
Call of Duty League Championship 2020 (Call of Duty)
IEM Katowice 2020 (CS:GO)
League of Legends World Championship 2020 (League of Legends) (Pemenang)
Grand Final Liga Overwatch 2020 (Overwatch)
Baca juga: Peta Paramo Bakal Dihapus saat PUBG Season 9 Selesai
28. Game Esports Terbaik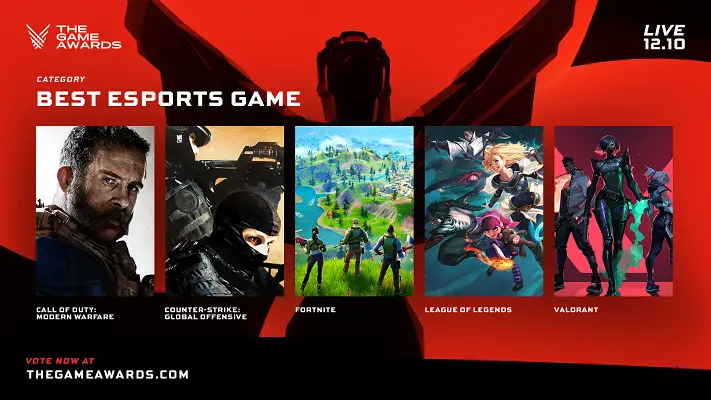 Foto: The Game Awards
Call of Duty: Modern Warfare
Counter-Strike: Serangan Global
Fortnite
League of Legends (Pemenang)
Valorant
29. Host Esport Terbaik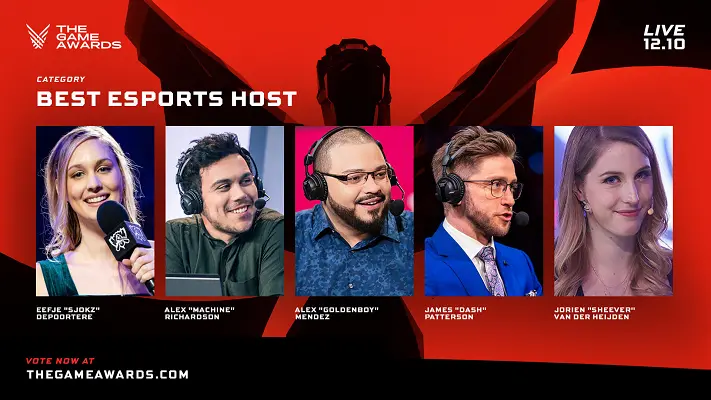 Foto: The Game Awards
Alex "Goldenboy" Mendez
Alex "Machine" Richardson
Eefje "Sjokz" Depoortere (Pemenang)
James "Dash" Patterson
Jorien "Sheever" Van Der Heijden
30. Tim Esport Terbaik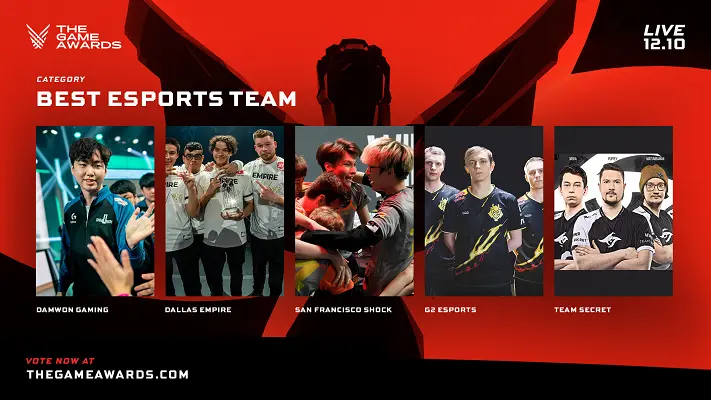 Foto: The Game Awards
Damwon Gaming (League of Legends)
Dallas Empire (Call of Duty)
G2 Esports (League of Legends) (Pemenang)
San Francisco Shock (Liga Pengamat
Rahasia Tim (DOTA 2)
(im)