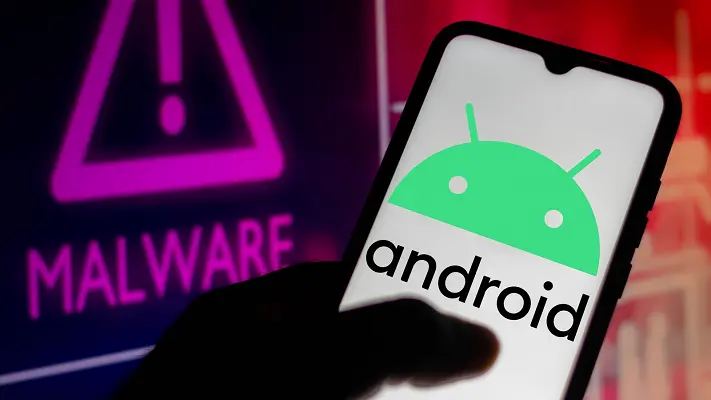 Teknologi.id - Pengguna Android disarankan untuk memeriksa 193 aplikasi yang berpotensi menguras saldo rekening bank. Penting bagi kamu untuk segera melakukan pengecekan apakah salah satunya terpasang di ponselmu agar terhindar dari risiko menjadi korban.

Menurut para ahli keamanan, aplikasi-aplikasi tersebut telah terinfeksi oleh malware yang sangat berbahaya. Hal ini meningkatkan risiko pelanggaran privasi dan kebocoran data pengguna.

Jika kamu menemukan salah satu dari aplikasi-aplikasi ini terpasang di ponselmu, disarankan untuk segera menghapusnya. Berikut ini adalah daftar aplikasi yang perlu kamu periksa, seperti yang dikutip oleh Derry Journal pada Kamis (8/6/2023).
Daftar 193 Aplikasi Android yang Disusupi Malware Penguras Rekening
Chip Winner 2048
iSecurity - Virus Cleaner
Quick Loan Pro
Calculator Lock - Photos Vault
Pixel Battle
Ztime:Earn cash rewards easily
Pop Stone 2 - Match 3 Game
Gem Puzzle
Real Money:Play Games Earn
Vast VPN - Secure VPN Proxy
Fast Booster Box
Channel3
Make Money - Game Time
Woohoo - Real Cash Games
Earn Money: Squid Game
Cash Game: Money Puppy
LuckyYou
Hello VPN-Fast & Secure
Dong Bao
HotBuku-Alat Pembaca Novel Profesional dan Populer
Yeloli Princess Makeup
много монет
Yeloli Princess Makeup
UangNyata:hasilkan & permainan
Fast Loan Plus
Crazy Christmas Tree
Pop Diamonds
Cash All - Earn real money
Merge snack-Overfood
Vegas Coin Pusher
Crazy Cut Money
Lucky Cashman-Real Money&Paid
Lucky Slots: Real Money& Spin
TappyCoins
Pet Connect - cute pets match
Lucky Coin Pusher -3D
Money Tree Garden
Chips Winner
Mega Win Slots
SuperFastVPN-UnlimitedVPN
Magical Pet:Pop Match
Neutral Solitaire
BTC LINKED
Lucky Dog Videos
Hexa Link - 2248 Connect Puzzle
Ganho Casual
Bitcoin 2 Moon
Pop Pop Balls
Fruits Legend: Farm Frenzy
Fruit Bubble Smash
BTC Fall
Sweet Fruit Smash
Funny Hoop
Go Break
Step Going
Funny Block
Squid Gem
Lucky Cube Blast
NA
Cube Master 3D
Merge Crazy Bal
Grand Win Solitaire
ChipWin To 21:Merge game
Bubble Shooter Hero
Bingo Day: Lucky to Win
Cookie Crush
Winning Slot : Mystic Pharaoh
HexaPop Link 2248
Dropping Balls
Crazy Magic Ball
Bird Linked
BigBang PopStar - Pongs Puzzle
Chain One Line
Jewels Crush Fever - Match 3 Jewel Blast
Tropical Fruit Blast
Bubble Spinner
Merge hexagon jewel - Match 3
Random Dice
Jelly Connect
Monster Link- Match Blast
Block Crush
Birds Merge
Idle Dinosaurs
Kitty Blast: Lucky Pet 2022!
Go Jump
Knife Master
Macaron Matc
Crazy Cut Money
Mood to Pop
Smash King
Lucky Eggs - Win Big Rewards
Mystery Solitaire Tycoon
candy kaboom
Dice Master: Jump Jump
Mega Jackpot Slot: Cash Winner
Dreamlike Candy:Sweet Merge
Candy Winner
Block Puzzle
Desert tree: Cash Grow Game
Macaron Boom
Word Games:BIG WIN
Vegas Cash Casino
Cube 2048
Crazy Pop Tree
Vegas Bingo
Street Soccer Game
Real Money Slots & Spin to Win
Bingo County: Amazing 2022
Crazy Bomb
Cookie Macaron
Circus coin pusher
Ludo Magic
Mystery Miner Tycoon
Slots Pop!
Bitcoin Master
Happy Fruit
Blackjack 21: Cash Poker
Forest Puzzle
Hex Puzzle
2048 Lucky Cube
Solitaire legend
Cake Master: Cream Legend
Crazy Fruit Crush
Boom Match
Funny Macaron
Cute Macaron Zumba
Food Merger
Holic Macaron
Dessert Match Kitchen
Macaron Bubble
Bingo Slots
Sea Big Bang
Cute Liner
Puppy Fruit Slice
Crazy Zumba Fruit
Funny Hex Merge
Cash Storm Slots:Real MoneyChatMate
Bingo Magic Zoo: 2022 Journey
Farm Blast - Match Game
Shake Shake Sheep
Cat Party
Lucky Star: Lotto Scratch
Mega Lightning Slots
BitCoin Connect
Bitcoin Master -Mine Bitcoins!
Solitaire Mega : Win Big
Lucky Aquarium
Happy Farm Slots-harvest & win
Crazy Cash Dozer
Maya Merge - 2248 Hexa Puzzle
Bank Bingo Slot
Lucky cube
Diamond Miner: Surprises
Foodie Tiler
Lucky Crush
Lucky Woody Match-Block Blast
Bingo Club-Lucky to win
Nice PopLink 2248
Tiler Master
Food to pop
Fun Block Puzzle Game 2022
Coin Defender
Cash master
Happy Merge Bang
Block BigBang
Dominoes - Royal Master
Royal Knight Slice
Cookie Smash
Candy Pop Star
Lucky For Happy
Happy 2048
Merge Lucky Puppies
Holiday 2048
2248 Linked
Street Football Star
Fruit Spin Blast
Magic Balls
Joy Match 3D
Classic Diamond Slots: Cash
Super Jump
Slot Club
Lucky Tile Match:Triple Crush
Relx cash
Chain Block 3D
Metaverse Merge
Block Master - Brain Games
Fruit Cutting Killer
Gem Smash
Smash Master
Dessert Crush
BuzzVideo-Earn money app
Tunai Instan
ClipClaps - Reward your interest
Baca Berita dan Artikel yang lain di Google News.
(dwk)